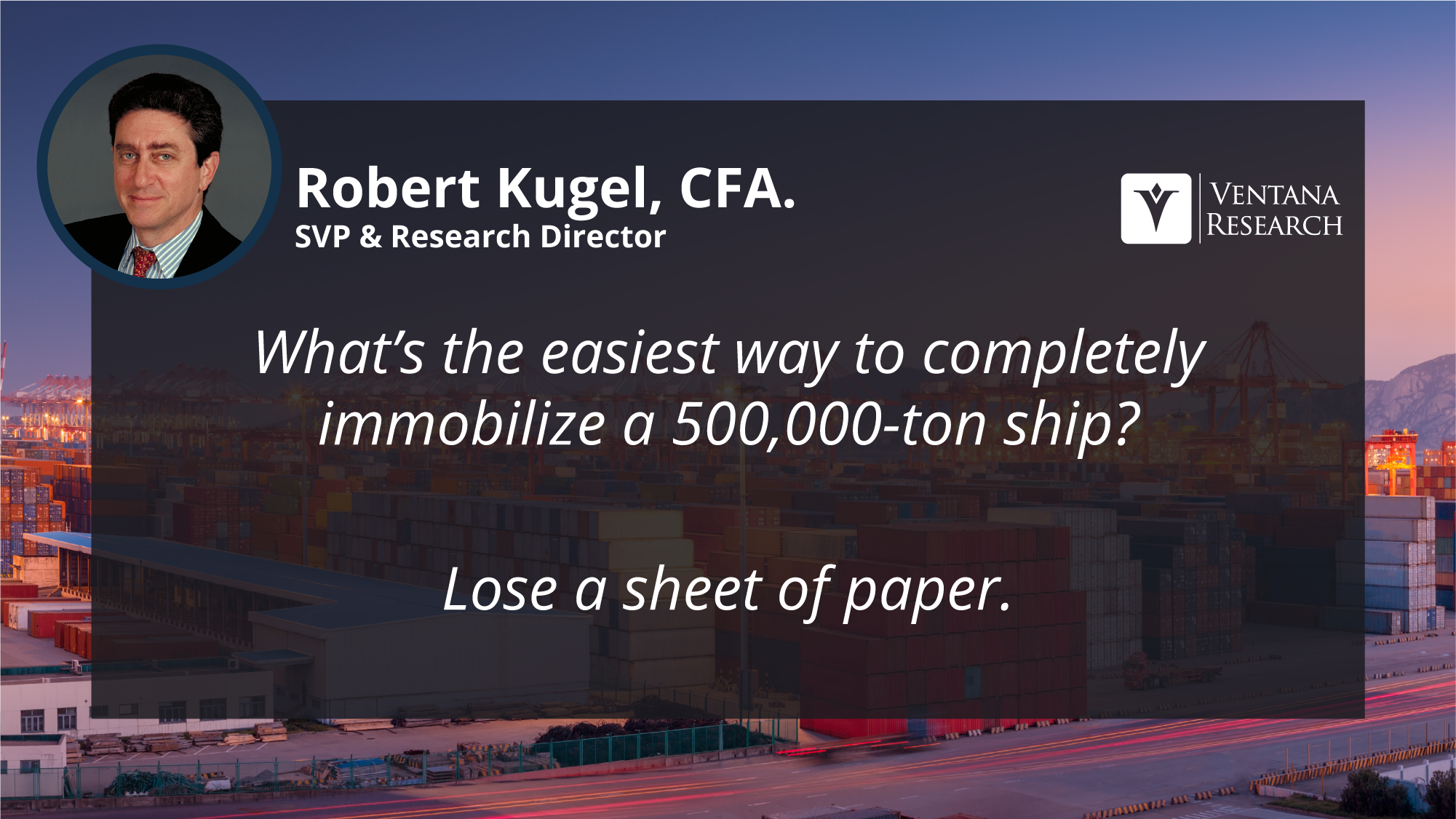 What's the easiest way to completely immobilize a 500,000-ton ship?
Lose a sheet of paper.
The paperwork that accompanies international trade is a serious source of friction, inefficiency — and therefore cost — in supply chain execution. Trade documentation requires massive amounts of paper that today can be replaced by digital data. In 2018, Maersk, the world's largest shipping company, teamed up with IBM to create TradeLens, a digital platform that utilizes blockchain technology as a secure, unified source of trade transaction data used by businesses, financial institutions and government authorities. TradeLens is designed to enable all participants to connect, share information and collaborate, providing them with a comprehensive view of the data they need to transact trade. The system makes it possible to digitally collaborate in handling their global supply chains.