When they were first introduced three decades ago, electronic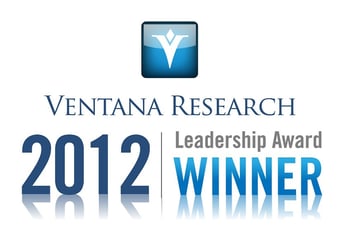 spreadsheets provided a major advance in corporate planning compared to the paper spreadsheet-and-adding-machine systems they replaced. However, time passes and, as our research shows, desktop spreadsheets often hamper productivity because they were designed for personal productivity, not for managing repetitive, collaborative, enterprise-wide processes such as financial planning. The finance organization at the University of Central Florida's College of Medicine was grappling with this reality.
Like most government and higher education organization, UCF uses a funds accounting system. This adds a layer of complexity in managing spending, since outlays must be allocated to specific accounts, not to general expense categories, and the amounts of those outlays cannot exceed the value of the accounts. The university had difficulty constructing a unified view of its funding sources, which include allocations from the Florida state budget, research grants, clinical services and foundation gifts. And, as is typical of all desktop spreadsheet budgeting systems, the university had difficulty managing budget versions. Moreover, the way the budgeting process had been set up, the line items did not match the general ledger (GL) codes, and there was no automated mapping between the GL and the spreadsheet. This meant it was necessary to spend considerable time manually reconciling the two. Since there was a lack of uniformity in the process, it was difficult to measure the performance of individual departments. As well, the university encountered the usual sets of problems inherent with desktop spreadsheets in budgeting, such as difficulty in validating formulas and detecting errors. It could take days to create reports showing headcount, salaries and benefits because doing so involved repetitive manual processes to extract and conform data.
UCF knew it needed a dedicated planning application, but it did not want to spend lavishly and it wanted a system that required little or no time from its IT department to maintain. It needed a system that would make it faster and easier to assemble a budget, report results and reforecast.
The university formed a steering committee to evaluate solutions. Cross-functional input from across an organization ensures that all needs are considered and usually helps achieve broad-based buy-in for such a project. Unless there are people in an organization with extensive experience designing models and implementing budgeting systems, it's important to have a professional services organization with specific industry experience to guide the process, especially because higher education has very specific requirements. When an organization moves beyond a desktop spreadsheet, budget contributors and administrators must know what's possible as well as best and worst practices; for instance, models must balance the desire for detail against the benefits of system performance.
UCF elected to use a cloud computing platform and selected Adaptive Planning as its vendor. Since implementing Adaptive Planning, the university is finding it easier to have visibility into its multiple funding streams. Its budgeting process is more comprehensive and complete, and in constructing reports for periodic reviews individuals find it much easier to consolidate and report the information they need. Those with budget responsibility also have easier access to their own up-to-date numbers. Because the system is cloud-base, they can log in at any time to review the current state of their spending versus budgeted amounts.
Since its implementation of the dedicated application, the university's budget contributors have gained easier access to essential financial information. The data collected are more accurate. Key assumptions are controlled and therefore consistent across all departments. The software can generate up-to-date headcount and actual-to-budget reports in minutes.
It's all too common for companies to underestimate the performance penalty they are paying by relying on desktop spreadsheets to manage their business planning. Spreadsheets are seductive because they make it relatively easy for individuals to construct a basic budget model. However, the issues that UCF encountered are typical and illustrate how not using the right software becomes a barrier to good management. Today, companies have more options than ever to automate planning and budgeting processes that are tailored to their specific business needs. The University of Central Florida illustrates how better systems can achieve significantly better results and is why they were a recipient of the 2012 Ventana Research Leadership Awards.
Regards,
Robert Kugel – SVP Research