Effective planning has always been a challenge for companies, and it's all the more so today. Even when companies deploy dedicated planning applications, they often do not or cannot use them to full advantage. I had a chance to learn more about 3M Corp. use of business planning in our recent 2012 Leadership Awards, who is the diversified global manufacturer of consumer and industrial products, several years ago acquired a dedicated planning application, but because the system could not scale to handle all of its planning contributors, it was forced to collect data from its worldwide business units using Excel templates. Desktop spreadsheets impose severe constraints in the planning process and do not readily handle the complexities of a large multinational firm, such as intracompany allocations, multiple currencies and changes in organizational structure. Modeling both product and financial elements is difficult and, for a company of 3M's size, the processes do not scale well. The planning process was therefore prolonged, complex and could not readily adapt to change.
To address its continued reliance on desktop spreadsheets, in 2005 3M decided to start over and construct a centralized planning system. As well, it integrated its annual and strategic planning and updated the annual process to shorten it and decrease planning cycle times to facilitate updates caused by changing business conditions. It needed a system that could scale as well as handle complex, driver-based models. It wanted to make the structure and assumptions more consistent across business units as well as increase visibility into, for example, low-level underlying assumptions. Since most people are comfortable with the Excel motif, it also wanted a dedicated planning application that incorporated that familiar spreadsheet interface.
3M chose to work with Longview Solutions because its software could handle the 1,500-plus users in finance and more than 1,000 users in operations and IT that the company employed in 65 countries. The software was able to gather all of the planning data from 3M's 16,000 departments in a single database. Moreover, it was able to cope with the complex modeling and interrelationships necessary to capture the necessary detail for managing the business.
The company has applied a continuous improvement program to its planning process since its implementation. For example, the financial planning and analysis group found its initial design for contributor submissions overwhelmed its business units because it was far too comprehensive and complex. It started over with a simpler approach to gain acceptance and built out from that basic foundation. The company currently uses a hybrid of top-down and bottom-up for its plans and budgets, depending on what's most appropriate. For instance, it uses a top-down process for its corporate goal-setting elements such as the income statement, cash flow, accounts receivable and inventory turns. It relies on a bottom-up approach for departmental spending, allocations, sales expense and manufacturing costs. To ensure smooth execution, 3M's finance organization has a planning process dashboard that tracks progress across all contributors and reviewers. It has facilitated collaboration across the enterprise to address the common problem that different parts of a business don't necessarily understand what others are planning and have little or no understanding of how changes in their plans will affect other parts of the organization. It's now easier for 3M's headquarters to track, assess and change key financial drivers to its plans and budgets such as currency, headcount costs, commodity prices and indirect cost price inflation.
I've been researching and commenting on best practices in planning for the past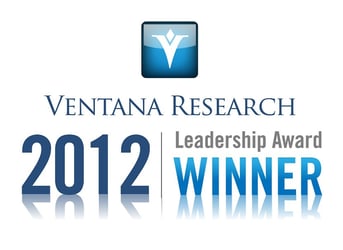 decade. Ventana Research also just completed our Trends in Business Planning Benchmark Research. As I noted in our findings, the right software is essential for effective business planning. 3M's experience illustrates how a combination of a dedicated application and a well-designed and well-managed planning process can provide management with the necessary tools and information to achieve better results more consistently. That's why we gave the company our Business Leadership Award for Office of Finance in Ventana Research's 2012 Leadership Awards.
Regards,
Robert Kugel – SVP Research